Be a frontrunner
Being a global leader in the construction industry, SOPREMA has a compelling role to play in the ongoing move to more sustainable buildings. As a group, SOPREMA is championing numbers of initiatives to bring in innovative and green solutions:
SOPRALOOP : cutting-edge technology to recycle packaging waste into thermal insulation panels
POWER PULSE TECHNOLOGY : developed with X-Crusher, this innovative process helps reprocess non-recyclable materials
MAMMOUTH NEO : the world first bio-based TPU waterproofing membrane
Click on the picture and read our CEO interview in SG Green to learn more on SOPREMA commitment (pp54-59) ?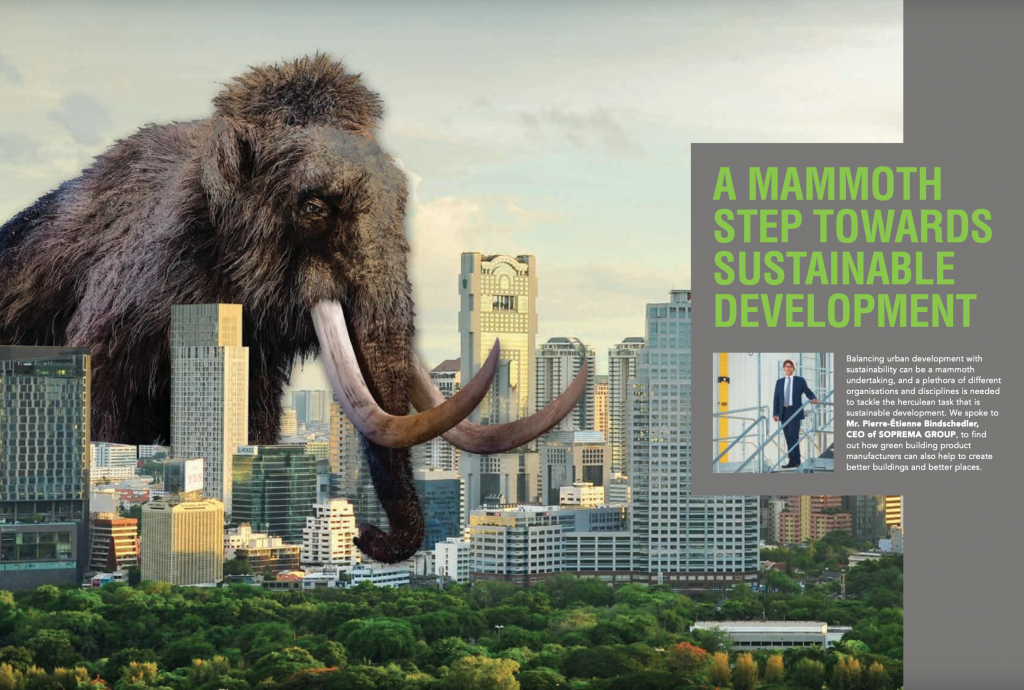 What is SGBC ?
Singapore Green Building Council is a non-profit organization fostering public-private partnerships to advance green building technologies and practices in the building industry. Through its green building product and green building services labelling programmes, SGBC sets high standards and benchmarks for green building solutions both locally and regionally to help build more sustainable cities for better living.
SOPREMA identifies to SGBC's ambition. Faithful to its global commitment, SOPREMA has achieved the highest level of SGBC certification for several product ranges.
In 2019, SOPREMA obtained two SGBC awards in recognition of its action toward sustainable building. 
Learn more on our SGBC certified series below ?
---
---
---
---