In 2018, the Belgian company De Boer joined SOPREMA's family, bringing along its unique technology – DuO.
Since SOPREMA's founder invented the Mammouth membrane in 1908, bitumen membranes have become commodities in the waterproofing world.
What does make DuO so different ?
ONE STEP AHEAD OF SBS/APP DEBATE
Waterproofing "modified bitumen" membranes usually fall into two large categories : elastomeric SBS and plastomeric APP. These two have inherent assets and weaknesses.
APP modified bitumen displays superior heat resistance, making it particularly fit to tropical climates.
Being UV resistant, it proves long term reliability. With increased hardness, the membrane is preserved from foot marks and keeps its original aesthetics.
SBS modified bitumen is known for its high flexibility and its weldability at lower temperatures, making it fast to install.
Strongly bonded to the susbtrate with highly cohesive seams, it withstands structural moves and temperature variations to ensure watertightness over time.
---
Traditional solutions impose to choose one of the two options.
Choices would be influenced by installer's preferences, local construction habits, climate considerations. Yet none of these technologies are immune from defects. Poor seam weldability increases the risk of leaks ; foot marks and loss of granules entail premature aging of membranes and cracks.
Non-cohesive seam / Foot marks on membrane
With DuO, SOPREMA let you pick the easy way: don't choose, get both !
---
THE BEST OF BOTH WORLDS
Thanks to a unique manufacturing expertise, DuO membranes combine:
APP/TPO-modified top-coat, UV, heat-resistant and walkable ;
SBS-modified under-coat and overlaps, for fast installation and strong adhesion ;
a composite reinforcement, adding dimensional stability and mechanical resistance.
This balance results in a very stable membrane, with technical and aesthetic properties lasting over time:
BBA certified for 35 years (check certification here)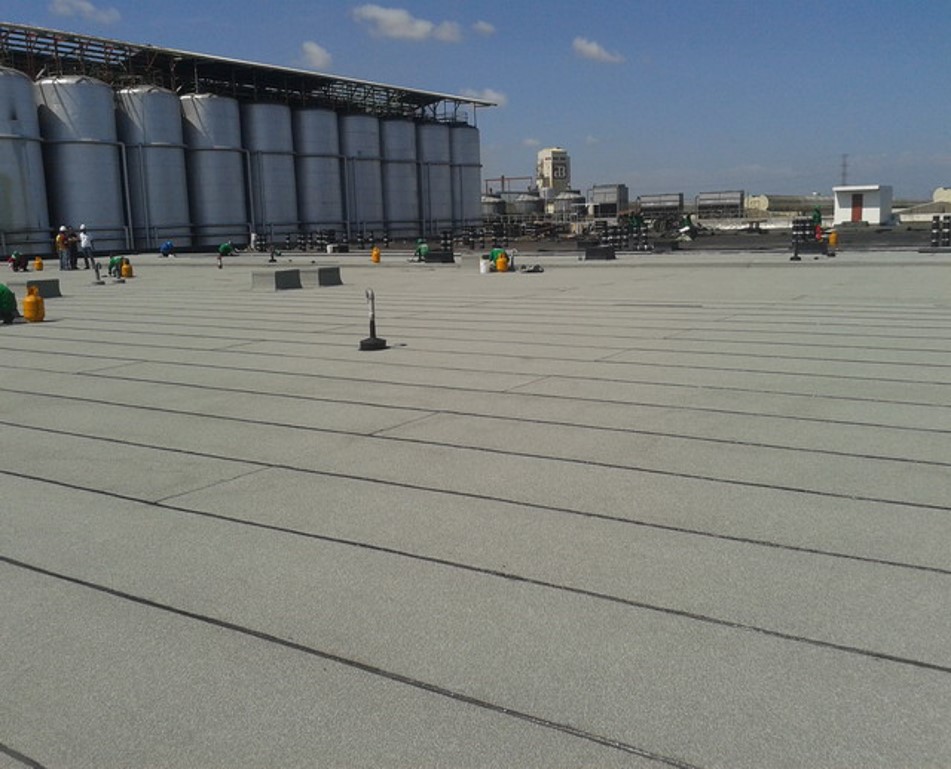 ---
REACH FOR EXCELLENCE
DuO is not to be the mere hybrid of APP and SBS membranes : it is designed to achieve the best a modified-bitumen membrane has to offer.
That's why it has two more distinctive features:
1.OPTIMAL GRANULES ADHESION : LESS THAN 5% LOSS
Granules are much more than a finishing detail: they confer aesthetics to the membrane while protecting it from premature aging. Yet, their role is not fulfilled if they are only loosely embedded to the membrane, and can even become a source of water pollution when washed away by rainwater. This becomes critical in regions hit by tropical storms.
DuO technology puts a special emphasis on granules, to achieve less than 5% loss. This feature protects roofs and water quality while adding to visual value. Granules are available in 3 colors: anthracite, light grey and burgundy.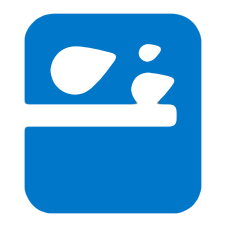 2.SAFE FROM FIRE: "FIRECARE" FEATURE
The safety on construction site is paramount to SOPREMA, and it reflects into the design of DuO membranes. The whole range of DuO is treated with fire-retardant to prevent hazards while torching. Not only does the surface of the membrane self-extinguish, its under face remains unaffected by flames applied on the top, thus preventing the transmission of fire.
---
DUO FAMILY
DuO membranes can adapt to a variety of roofing systems, ranging from new roofs to re-roofing, from torch-on to mechanically-fixed or fully-adhered.
DuO membranes are UV-resistant, to be used as cap sheets in two-ply systems. DuO range also accounts a root-resistant membrane for green roof applications.
Click on the rolls to discover products ?
They can be matched with the following SOPREMA base sheets :
Interested by DuO solution for your project ?
Reach to us : info@soprema.com.sg